ADK-AKK KENNEL FOR THE ALASKAN KLEE KAI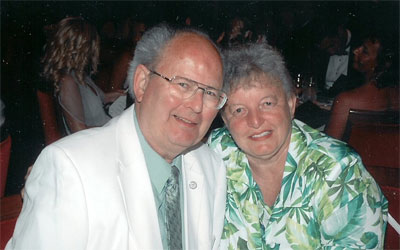 Jim and Marilyn Butler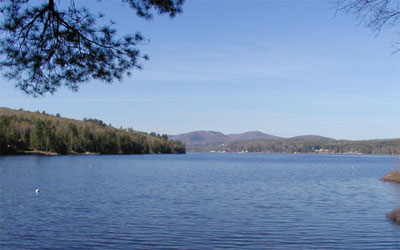 View from our beach front
James Butler...
...passed away at Glens Falls Hospital on Saturday, June 12, 2021, due to pneumonia after a long battle with Parkinson's Disease. He was 82 years old.
Jim enjoyed working on his computer, traveling, fishing, camping, and dog shows. Jim was a longtime breeder of both Siberian Huskies and the rare breed Alaskan Klee Kais (AKK). He helped write the breed standards for the AKK. As a member of the Board of Directors of the Alaskan Klee Kai Association of America, he introduced the AKK on the east coast, including Florida. He also worked to form the AKK breed club on the east coast also known as United Alaskan Klee Kai Association of America.
---
Home of the FIRST AKK Breeding/Show Kennel in the Northeast
Home of the FIRST UKC Registered AKK Litter born on the East Coast
Home of the FIRST UKC AKK Grand Champion in the USA/World "GR CH HELDERBERG'S BUDDY-BUOY NAKIT ALASCO"
Home of the Stud Dog "BUDDY-BUOY" (bred by Eileen Gregory—Alasco) sire of the FIRST-EVER red/white AKK (TYLER) in breed history
Home of 20 wonderful Alaskan Klee Kai (AKK)
About Us
We are Jim and Marilyn Butler, long-time breeders of Siberian Huskies and Alaskan Klee Kai. We are enjoying our retirement years living here in the Adirondack Mountains of New York on the shores of Schroon Lake since 1999.
"DOGS" have been and remain our hobby for over thirty years! Northern Breed Dogs hold a special place in our hearts. The miniature husky, known as the Alaskan Klee Kai (AKK) is a perfect breed for us "Senior Citizens".
We are proud of our accomplishments with both the Siberian Husky (which we no longer breed) and the Alaskan Klee Kai which you can read about on our "historical" site: www.helderberg-huskies.com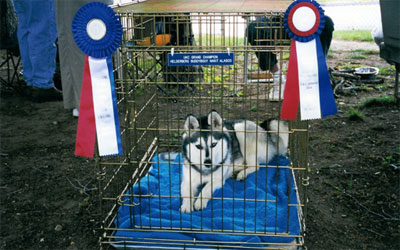 Our BUDDY-BOUY Resting between shows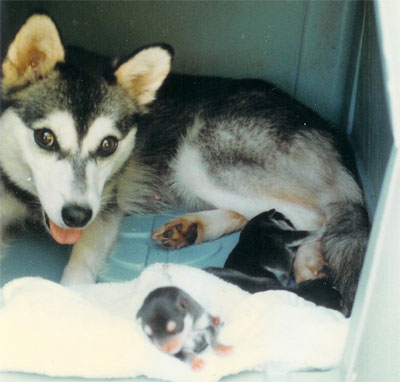 KIPPI with First AKK Litter on the East Coast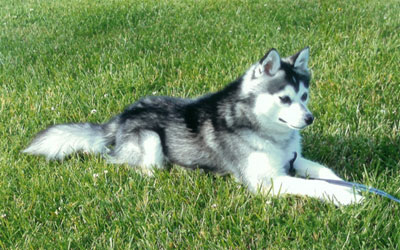 Our Newest Champion HELDERBERG'S TALK OF THE TOWN